The Donkey Show • January 20, 2016
TICKET LEVELS HERE – BUY TICKETS HERE – ADS ONLY HERE
QUESTIONS? – CALL James White (cell) 214-244-7814
The Fifth Annual Darlene Ewing Award will be presented  to Representative Rafael Anchia!
---
Featuring
Sherry Etzel of
The Magic of Michael Stein and Tracie Foster
Music of Lucky Pierres
Catering from
Our Hosts
Our Fabulous Artist
---
SPONSORS TO DATE (YOU CAN BE ONE TOO!)
| | | |
| --- | --- | --- |
| | | |
| | Fran and James White | |
| | Lenna Webb and Bob Franklin | |
| | | |
TICKET LEVELS
Donkey Pegasus  ($1000)

---

FOUR Seats/Dinner

full page in program (5″W x 7.5″H)

promotional listings/recognition opportunity to speak

poster board

SHREK'S DONKEY

No picture!

We can't afford
to annoy
DisneyDreamworks.

Donkey from Shrek ($500)

---

four seats/Dinner

1/2 page in program

(5″W x 3.5″H)

Eeyore ($250)

---

two seats/Dinner

1/4 page in program

(2.25″W x 3.5″H)

Democratic Donkey ($150)

---

two seats/dinner

program mention

Jimmy the Donkey($60)

---

one seat/dinnerlisting in program (maybe, we're still arguing about it)
BUY TICKETS
Paypal
ACT BLUE
SNAIL MAIL
NOTE:

ActBlue doesn't put in the amount, so please click on the button below, then enter amount of the level you wish to donate OR the amount for your AD.

Pegasus $1000
Shrek's $500
Eeyore $250
Democratic $150
Jimmy $60

Mail your check to:

BOB FRANKLIN

17201 Hidden Glen DriveDallas, TX 75248

Checks payable to:

Far North Dallas Democrat
---
ADS ONLY
To pay for an ad use the ACTBLUE button below (you must let us know it is an AD and not a ticket) and put in the amount then send an email to mightcan@gmail.com (that's where you will send the ad too).
PAY FOR AD HERE: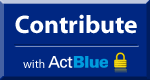 OR send a check to BOB FRANKLIN 17201 Hidden Glen Drive Dallas, TX 75248 Checks payable to: Far North Dallas Democrats
Size (playbill portions)
ALL ADS IN

COLOR!

full page in program (5″W x 7.5″H)
$250
1/2 page in program (5″W x 3.5″H)
$150
1/4 page in program (2.25″W x 3.5″H)
$75