The Donkey Show • January 20, 2016
Doors open 6:45 Pocket Sandwich Theater map
TICKET LEVELS HERE – BUY TICKETS HERE – ADS ONLY HERE
QUESTIONS? – CALL James White (cell) 214-244-7814
The Fifth Annual Darlene Ewing Award will be presented  to Representative Rafael Anchia!
---
Featuring
Sherry Etzel and Lana K. Hoover of
Standup Comedy of Michael Yabs
The Magic of Michael Stein and Tracie Foster
Music of Lucky Pierres
Catering from
Our Hosts
Our Fabulous Artist
---
SPONSORS TO DATE (YOU CAN BE ONE TOO!)
 

Robert Book

Judge Eric Moyé

Fran and  Senate District Committeeman James White

Pauline Bourqui
Bennie Brown for Dallas County Tax Assessor/Collector
Dallas County Commissioner Theresa Daniel
Carol Jablonski and Mike Dill
DCDP Chair Carol Donovan
Dallas County Schools Trustee Larry Duncan
Lenna Webb and Bob Franklin
Angela Hunt
Judge Ken Molberg
Judge Sally Montgomery
Judge Ken Tapscott

Sheriff Lupe Valdez
Judge Dominique Collins
Judge Tena Callahan
Judge Bonnie Goldstein
Judge Nancy Mulder
Judge Mark Greenberg
Judge Brandon Birmingham
Judge Gracie Lewis
Judge Ernest White
Judge Tina Yoo Clinton and Tracy Yoo Clinton
Judge Carl Ginsberg
HD102 Candidate Laura Irvin
Carol and David Kent
SD-16 Committee Representatives
Janice Schwarz and David Griggs
David & Susan Bradley
Debra Branom
Gloria Gray
Trudy & Charlie Hess
Mary Clare Fabishak
Ryan Minyard
TICKET LEVELS
Donkey Pegasus  ($1000)

---

FOUR Seats/Dinner

full page in program (5″W x 7.5″H)

promotional listings/recognition opportunity to speak

poster board

SHREK'S DONKEY

No picture!

We can't afford
to annoy
DisneyDreamworks.

Donkey from Shrek ($500)

---

four seats/Dinner

1/2 page in program

(5″W x 3.5″H)

Eeyore ($250)

---

two seats/Dinner

1/4 page in program

(2.25″W x 3.5″H)

Democratic Donkey ($150)

---

two seats/dinner

program mention

Jimmy the Donkey($60)

---

one seat/dinnerlisting in program (maybe, we're still arguing about it)
BUY TICKETS
Paypal
ACT BLUE
SNAIL MAIL
NOTE:

ActBlue doesn't put in the amount, so please click on the button below, then enter amount of the level you wish to donate OR the amount for your AD.

Pegasus $1000
Shrek's $500
Eeyore $250
Democratic $150
Jimmy $60

Mail your check to:

BOB FRANKLIN

17201 Hidden Glen DriveDallas, TX 75248

Checks payable to:

Far North Dallas Democrat
---
ADS ONLY
To pay for an ad use the ACTBLUE button below (you must let us know it is an AD and not a ticket) and put in the amount then send an email to mightcan@gmail.com (that's where you will send the ad too).
PAY FOR AD HERE: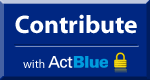 OR send a check to BOB FRANKLIN 17201 Hidden Glen Drive Dallas, TX 75248 Checks payable to: Far North Dallas Democrats
Size (playbill portions)
ALL ADS IN

COLOR!

full page in program (5″W x 7.5″H)
$250
1/2 page in program (5″W x 3.5″H)
$150
1/4 page in program (2.25″W x 3.5″H)
$75